60 Years Strong
November 18, 2019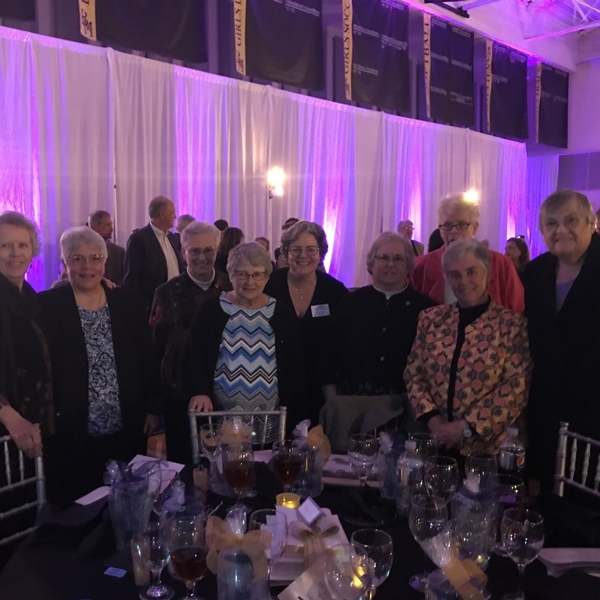 November is a month when we are to be thankful. It is a time to take inventory of your life and be grateful for family and friends, to see the many blessings in one's life, no matter how small. For the Bishop McGuinness Catholic School community it was evident of how grateful we all are when we celebrated our 60th Anniversary and honored the women of the Sisters of St. Joseph who founded our school.
I was humbled by the number of alumni who attended our event. We had alumni from as far back as 1961 and as recent as 2013. To have the Sisters of St. Joseph present who have taught here over the decades and to see our parents and alumni interact with them showing their love and respect was heartwarming!
The entire evening was a testimony to the impact of Catholic education on individuals and a community. I witnessed what it is to be part of a family, a Catholic school family and for this I am grateful, I am blessed. We all should be grateful and blessed for Bishop McGuinness Catholic High School.
I am grateful for the parents who make sacrifices in order for their students to receive a Catholic education, I am grateful for the Sisters of St. Joseph who have served Catholic education in the Piedmont and the United States; I am grateful for our alumni who continue to support our school; I am grateful to our faculty both present and past whom have made the commitment to teaching in a Catholic school; and I am grateful to our students for always striving to live out our mission.
In the end that is what we are all called to do-"to develop students holistically and equip them to live and serve in a complex world in need of peace, love, and justice." We do this by living out the Catholic faith and being examples to each other and the community. Here is to 60 years of Excellence in Catholic Education and to 60 more years!