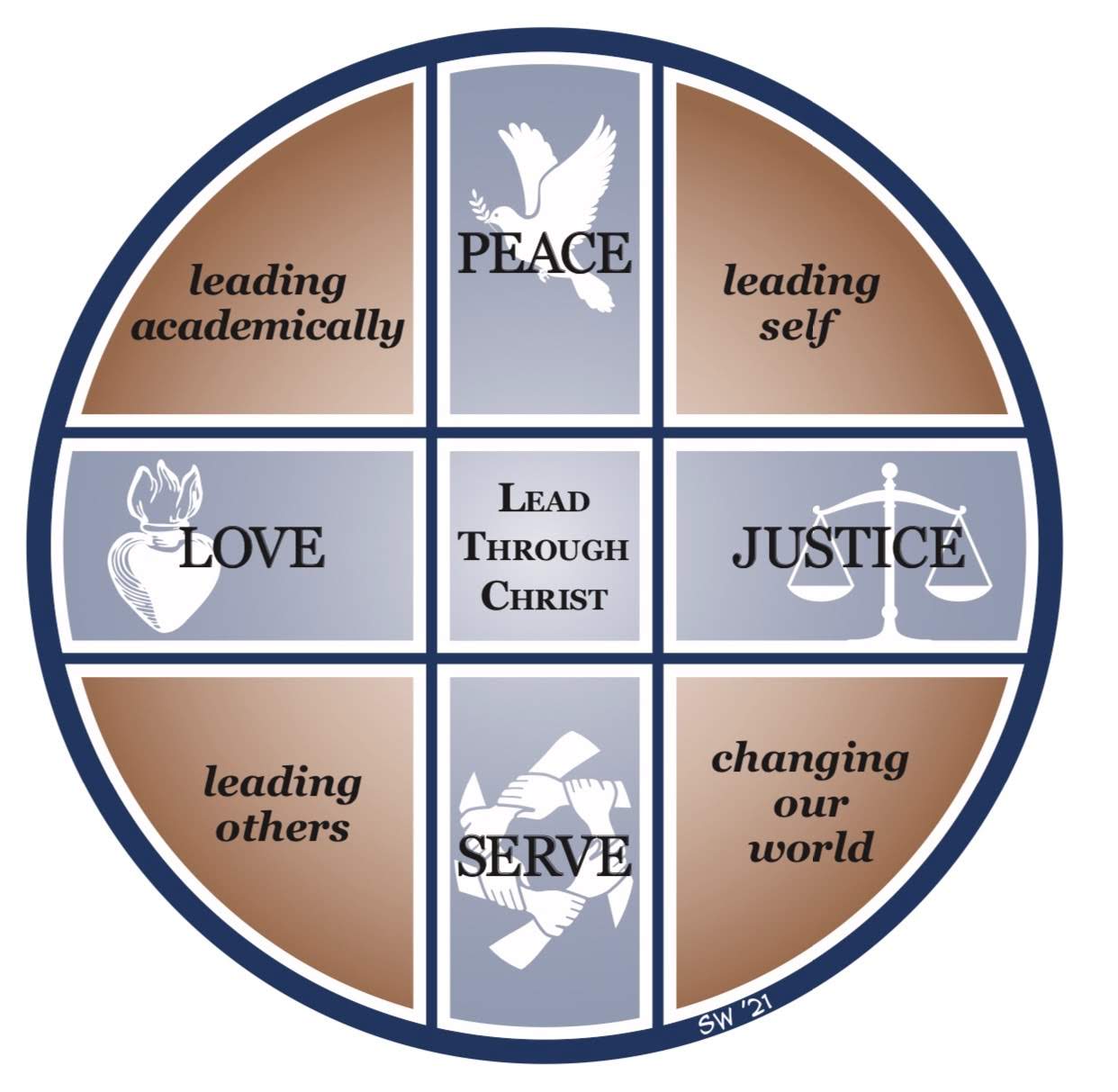 Bishop McGuinness Catholic HIgh School in partnership with the Center for Creative Leadership has created an initiative to allow students to develop their leadership skills.
The BMCHS leadership initiative, Bishop Leads, will cultivate an inclusive and engaged culture where all community members are guided by their faith and each voice is valued and empowered to continue to lead themselves and others as we are called to serve in a complex world in need of peace, love and justice.
Through enhanced learning activities, both curricular and extracurricular, students and faculty will be given opportunities to develop a stronger sense of self and stronger connections to others so that they may lead themselves, lead academically, lead with others and change our world. Bishop Leads will promote a community of learners who are confident, resilient, inspired and visionary.
For students with a greater interest in developing as leaders and wishing to graduate with the Bishop Leads designation, need to meet the necessary requirements.