October 14, 2019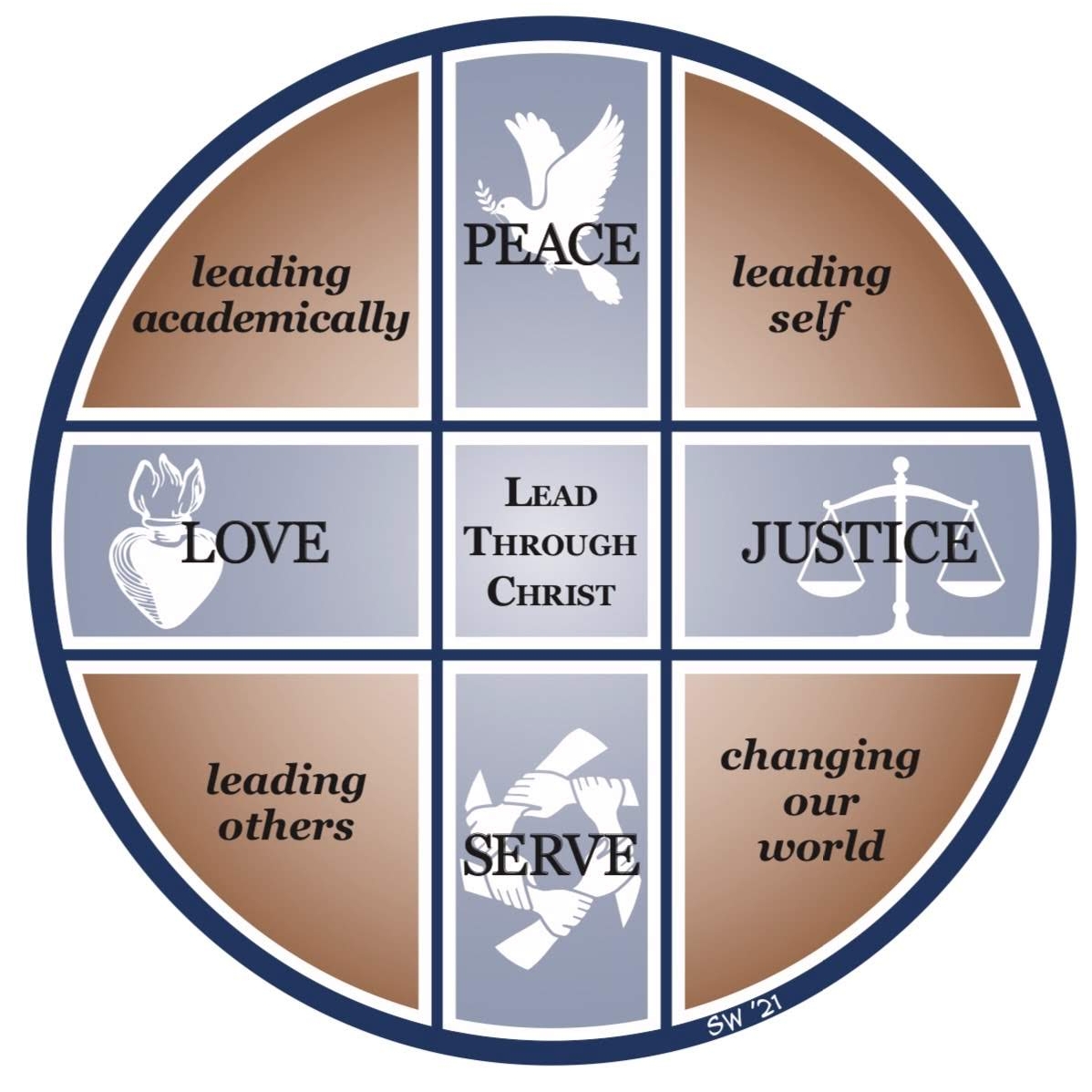 Bishop McGuinness' mission states that we are " equipping our students to serve in a world in need of peace, love, and justice." It has become very clear that in order to do this our students need to be able to understand themselves in regard to leadership.
To enable students to really look at leadership and how it impacts their role in the classroom, on the playing fields and in the community, we partnered with the Center for Creative Leadership. Through this partnership our faculty has learned ways to encourage students to be academic leaders, to give and receive feedback, and how to be resilient in the face of failure. This process has helped our faculty to grow in their own personal leadership journey. This coupled with work of a leadership team made up of parents, administrators, teachers and students we created Bishop Leads!
I am so excited about this program. Through Bishop Leads we will move our school mission forward as well as cultivate a culture where all community members are guided by their faith and giving value to each other's voice. Our first leadership cohort will be members of the Class of 2020, followed next semester by members of the Class of 2021, 2022, and 2023. Students within the cohort will develop a leadership philosophy and will document how they " Lead Self", " Lead Others", " Lead Academically", and how they are working to " Change the World".
The beauty of this initiative is that our administration, faculty and students were already doing many of the things we had begun to really focus on. Now we have a common vocabulary and thought process. Our culture has begun to shift as all of us our looking at leadership through a different lens. We now know that leadership isn't necessarily a title or position, but an approach to problem solving and communication.
In the coming days and weeks, our seniors will begin to create websites highlighting their leadership, and I am excited to be part of their journey. Bishop students are the best students. They show the community what it means to " excel as to better serve". This new platform will give an even larger audience to see what it truly means to be a Bishop McGuinness student!
How wonderful that as we celebrate our 60th Anniversary, we introduce this new initiative which will take Bishop McGuinness Catholic High School into the next 60 years and beyond! I have never been prouder to be a Villain!
August 01, 2019
August 1st means the time is near for school to start! Being part of a school community is a unique experience. School is one of the few things in our lives that has a true beginning, middle and end. Each year we get a fresh start, new opportunities and challenges presented to us. Then we get to see ourselves evolve over the course of the school year academically, athletically, artistically, emotionally, and spiritually. I love that part of school! The ability to reflect each August on hopes and dreams. Then reflecting again in June as to what was accomplished, as well as what still needs to be worked through. I pray for each and every Bishop McGuinness student that this year is their best one yet! God has a plan for each one of us, and I am grateful to be part of the journey!
June 18, 2019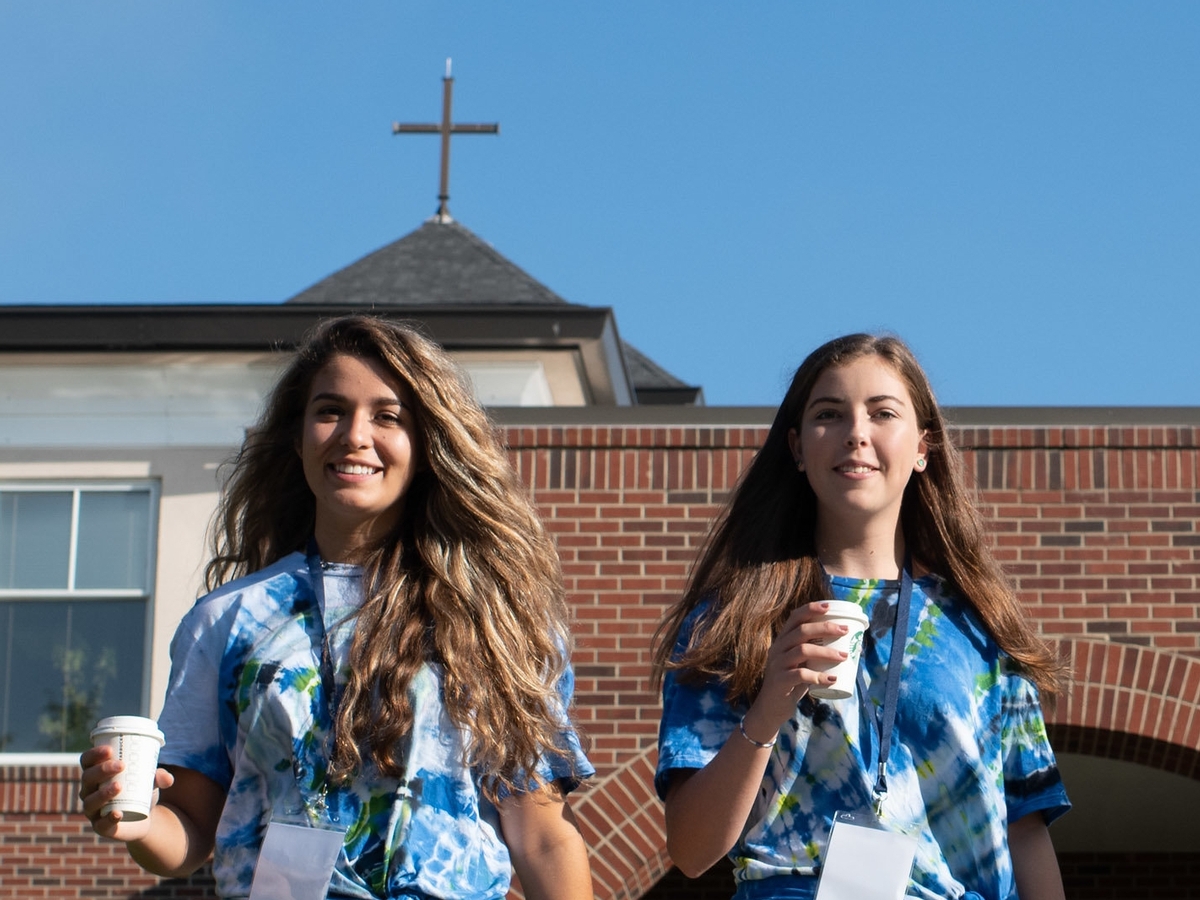 We are getting ready to celebrate our 60th anniversary as a school community! What an amazing time this is to be a Villain! We have so much to be grateful for and so many people to thank for allowing us to be Bishop McGuinness Catholic High School! First and foremost we need to thank the Sisters of St. Joseph of Chestnut Hill for starting our school in a small Villa in Winston Salem. I am sure our founding Sisters did not envision how much the school would change and grow.
So with the beginning of the 60th year of Bishop McGuinness we welcome a new website, a new student information system, a new theatre arts program, an enhanced art program and our continued dedication to rigorous academics, service to our school, churches and communities, as well as creating leaders to go out and serve in a world in need of peace, love, and justice.
I hope to be able to use this space to share with you my love of Bishop McGuinness and to allow our students and faculty to also share the amazing events, activities, opportunities we have here!
So as we look back at our past 60 years, we look to the future and know it is good to be a Villain!