2021 Lights, Camera, Auction Gala
Thank you to everyone who made the 2021 gala a success. We raised more than $60,000 for the students and mission at Bishop McGuinness Catholic High School. Watch for more information about the Fall 2022 Event!!!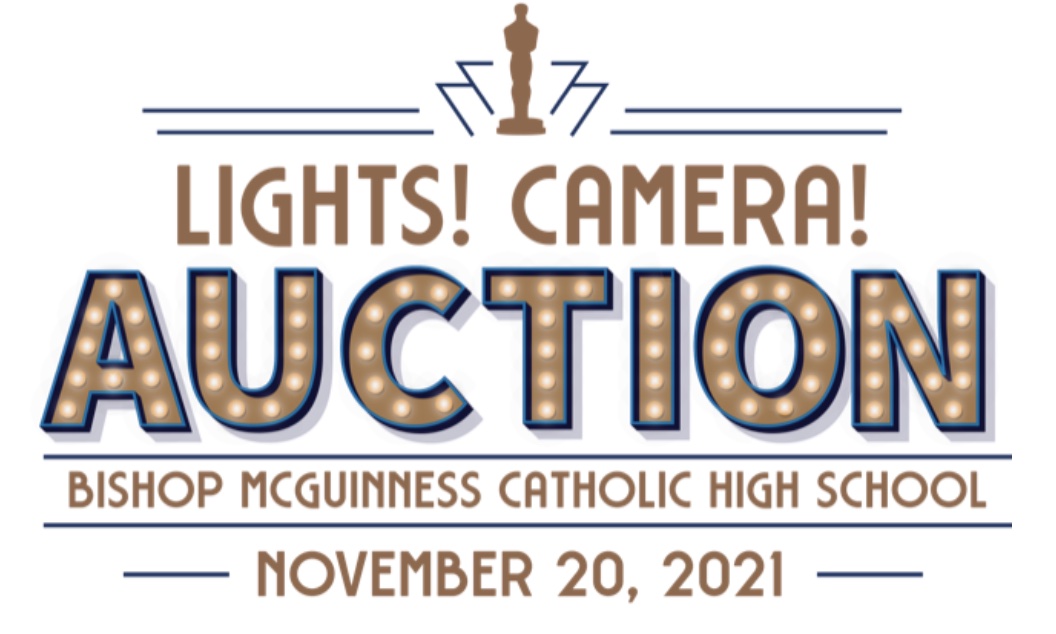 Get involved with planning the next event!
We need a team of enthusiastic people to help with procurement of auction items an sponsor solicitations for 2022!
Email: kwilliams@bmhs.us for volunteer information
Consider Donating to the Gala.
Are you a business owner? Do you have a product or service that you could donate as an auction item? Do you have a vacation home, timeshare, airline miles, or season tickets?
Consider Sponsorship of the Gala!
Do you have a connection to a business that would benefit from exposure to a demographic of High School Families?? Sponsoring the Bishop Gala is a wise choice for your marketing dollars.
Email: kwilliams@bmhs.us to receive information on promotional opportunities for the year.