Head of School, Dr. Jared RAshford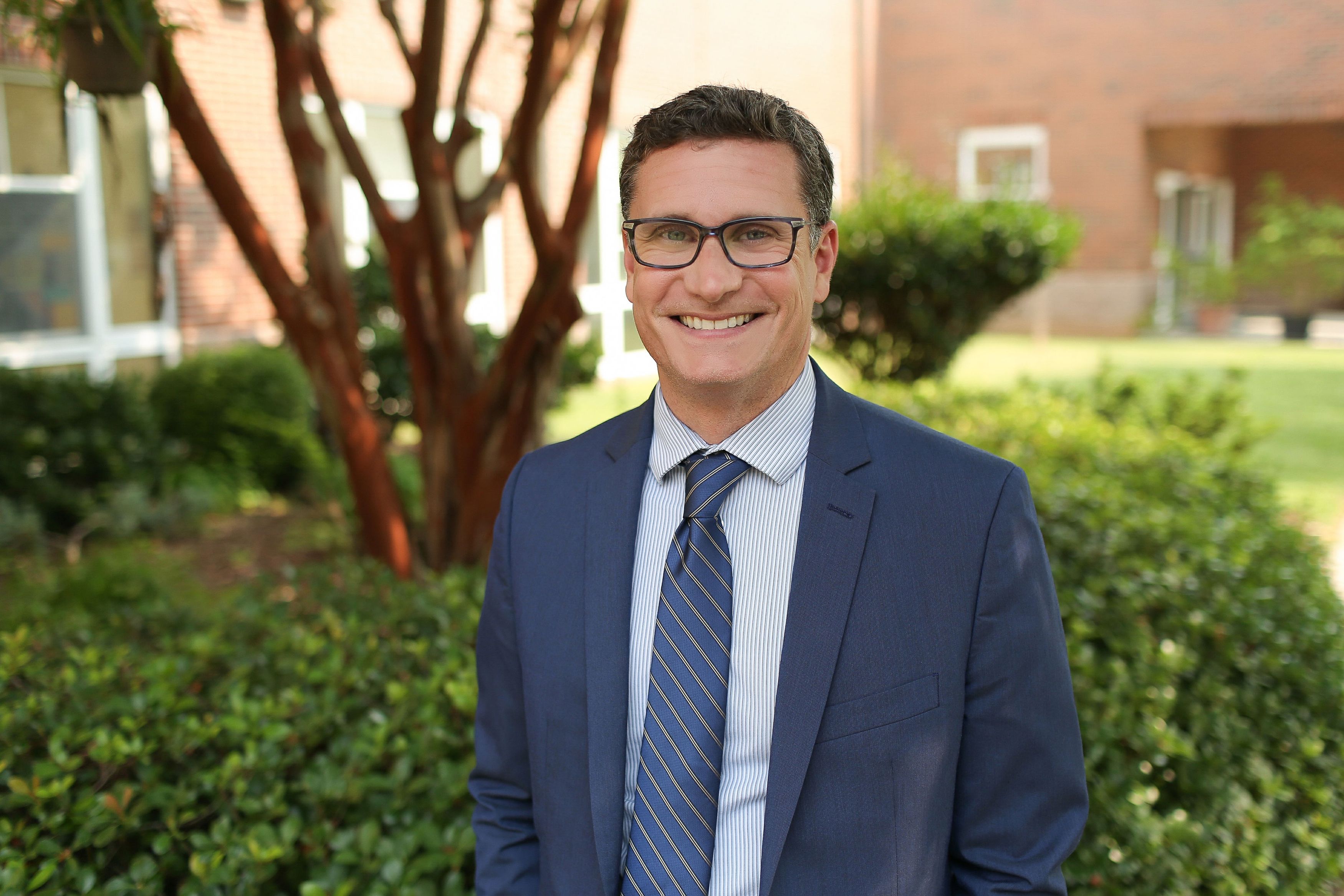 Dr. Jared Rashford joined Bishop in June of 2021 after a national search for the next Head of School. Dr. Rashford brings more than 20 years experience as a teacher, department chair and administrator. He holds a doctorate in teaching and learning from Georgia State University. He also earned a bachelor's degrees in biology and Spanish from Duke University and a master's degree in education from Wake Forest university.
Dr. Rashford and his wife, Amanda, met while undergraduate students at Duke. They have five children, including Mary, Class of 2023, James, Class of 2025, and Anna, Class of 2028 and have lived in GA, PA, MO and NC. Dr. Rashford is grateful for the opportunity to work alongside students, faculty, parents, and alumni to support and further Catholic education in the Triad, an education rooted in the love that Christ has for each of us and nourishes us to share with one another.
School Leadership
Dean of Students, Mr. Alain Tourret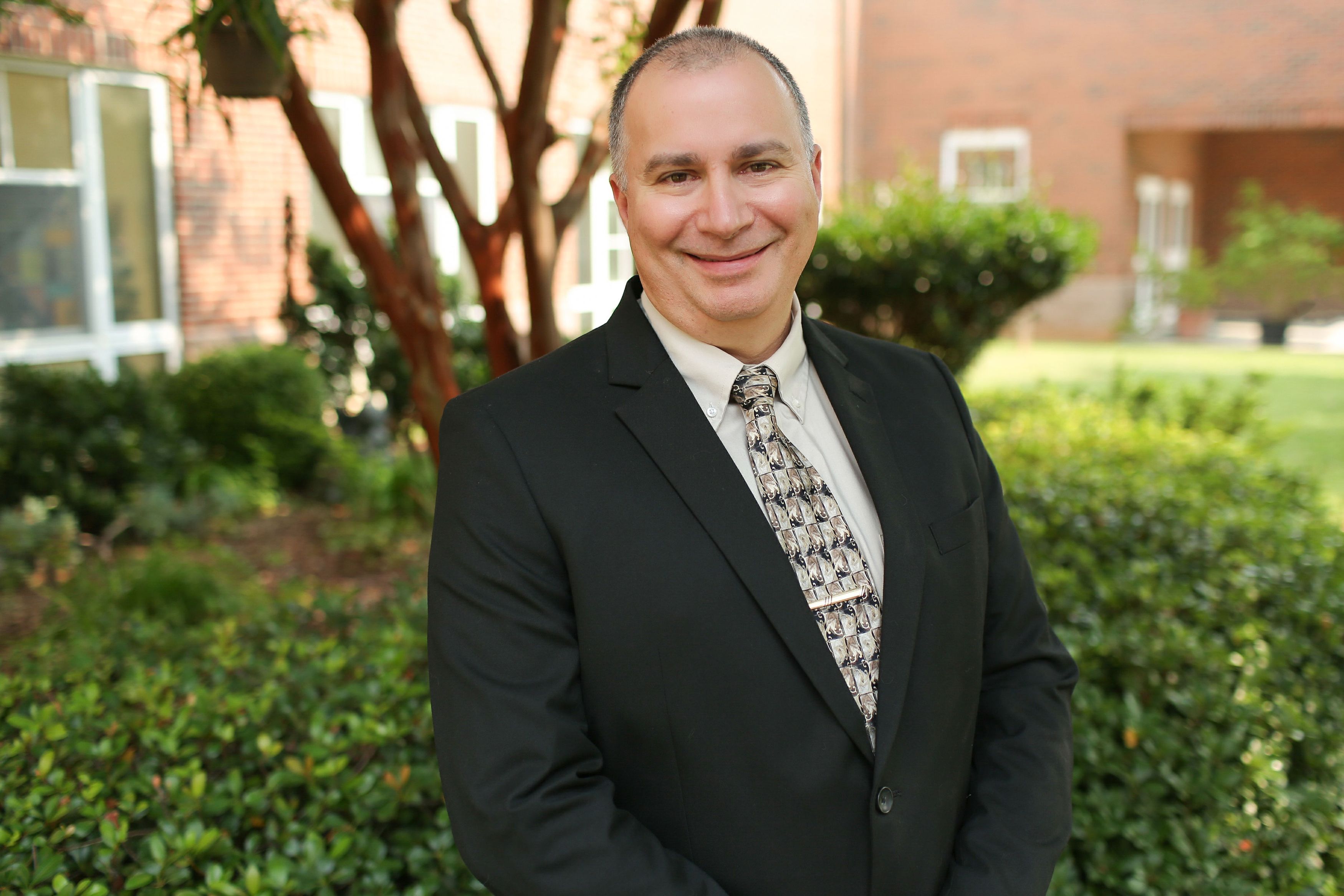 Mr. Alain Tourret joined the Bishop McGuinness Faculty in 2002. For 17 years he was the French Teacher and in 2018 moved into the Dean of Students Position. He has served as the Head Volleyball Coach as well as the Student Council Moderator. Prior to his positions at Bishop, Mr. Tourret served for 13 years as an officer in the French Army. He has a BA degree in human and physical geographic sciences.
Mr. Tourret lives in Greensboro with his wife and has three children. He has a passion for medieval castles and religious architecture. His favorite part of Bishop is communication with the students and Alumni.
Director of Athletics, Mr. Jeffrey Stoller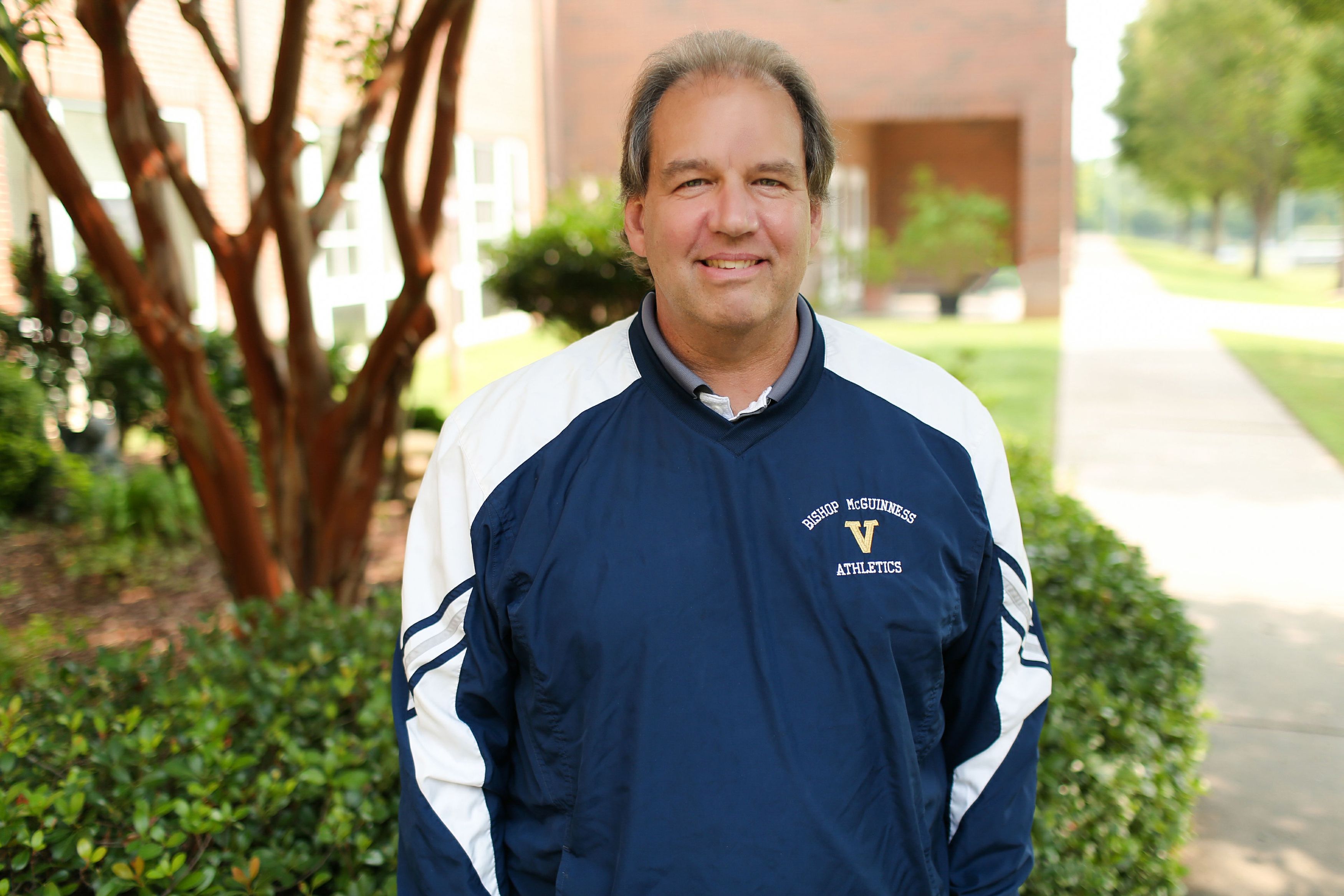 Director of Athletics, Mr. Jeffrey Stoller has been a part of the Bishop Community for almost 20 years. He came on as the Athletic Director in 2002 after being at Oak Ridge Military Academy for eight years. Mr. Stoller has a bachelor's degree in English and a master's degree in secondary education. He also has a CAA in Athletic Administration.
Jeff has been married to his wife, Amy for 27 years. They have one child, Evan, who is a member of the Bishop McGuinness Class of 2022. Jeff enjoys music of all kinds and the students at Bishop because they are polite and respectful.
Director of Counseling, Mrs. Julie Gehling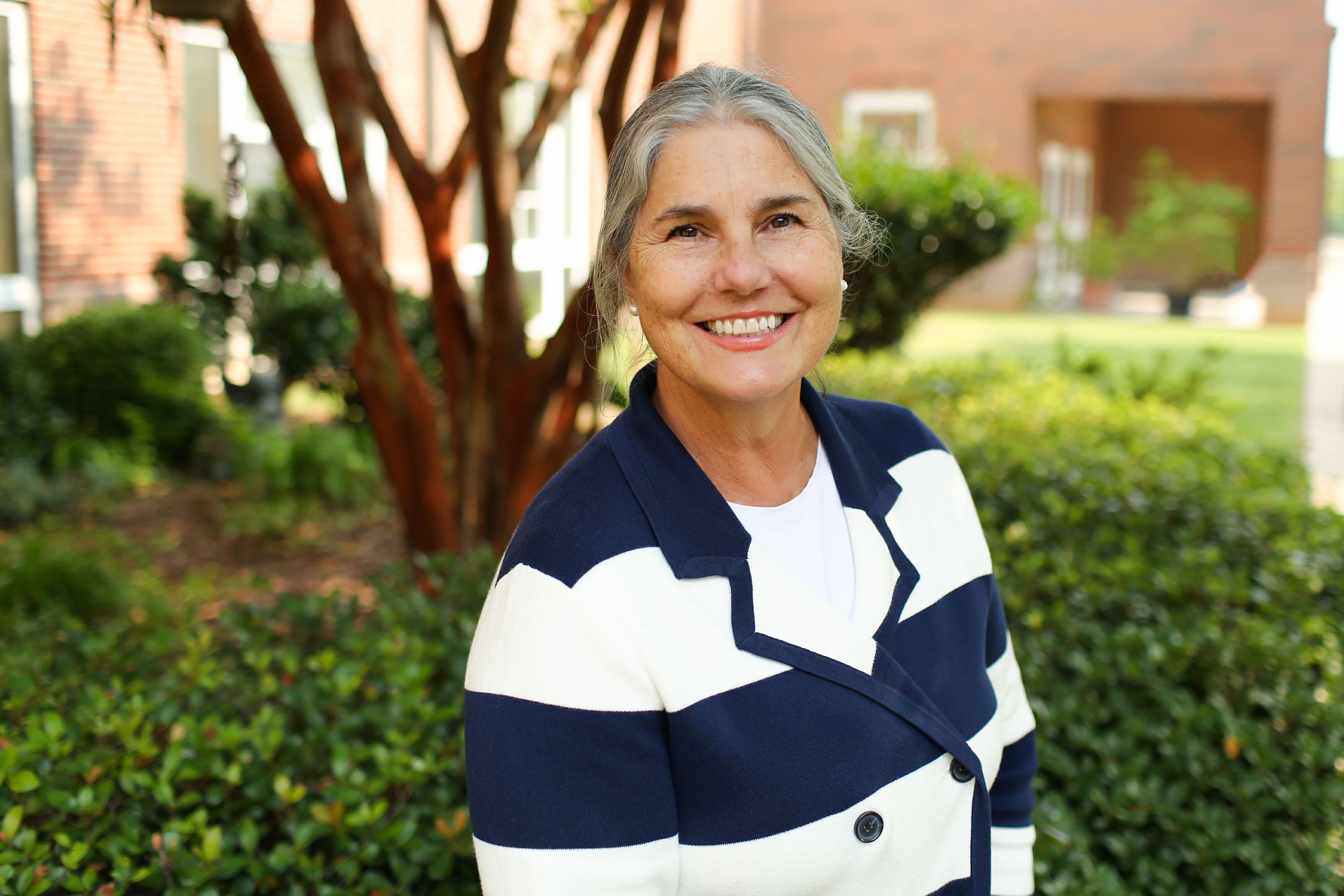 Mrs. Julie Gehling joined the Bishop family in 2015. Prior to serving as Director of Counseling, Mrs. Gehling has been an Environmental Chemist, a Medical Researcher at Duke, the Director of Young World and more. She holds a BA in Biology/Sociology from Bethany College and an MS in clinical mental health counseling from NC A&T.
Mrs. Gehling has been married to her husband Jim for more than 40 years and they have five children and two grandchildren. She loves reading, hiking, and hanging with friends and family. Mrs. Gehling feels like the possibilities for Bishop students have no bounds and just like a family, we are home.
Director of Teaching and Learning, Mr. Randall Quarles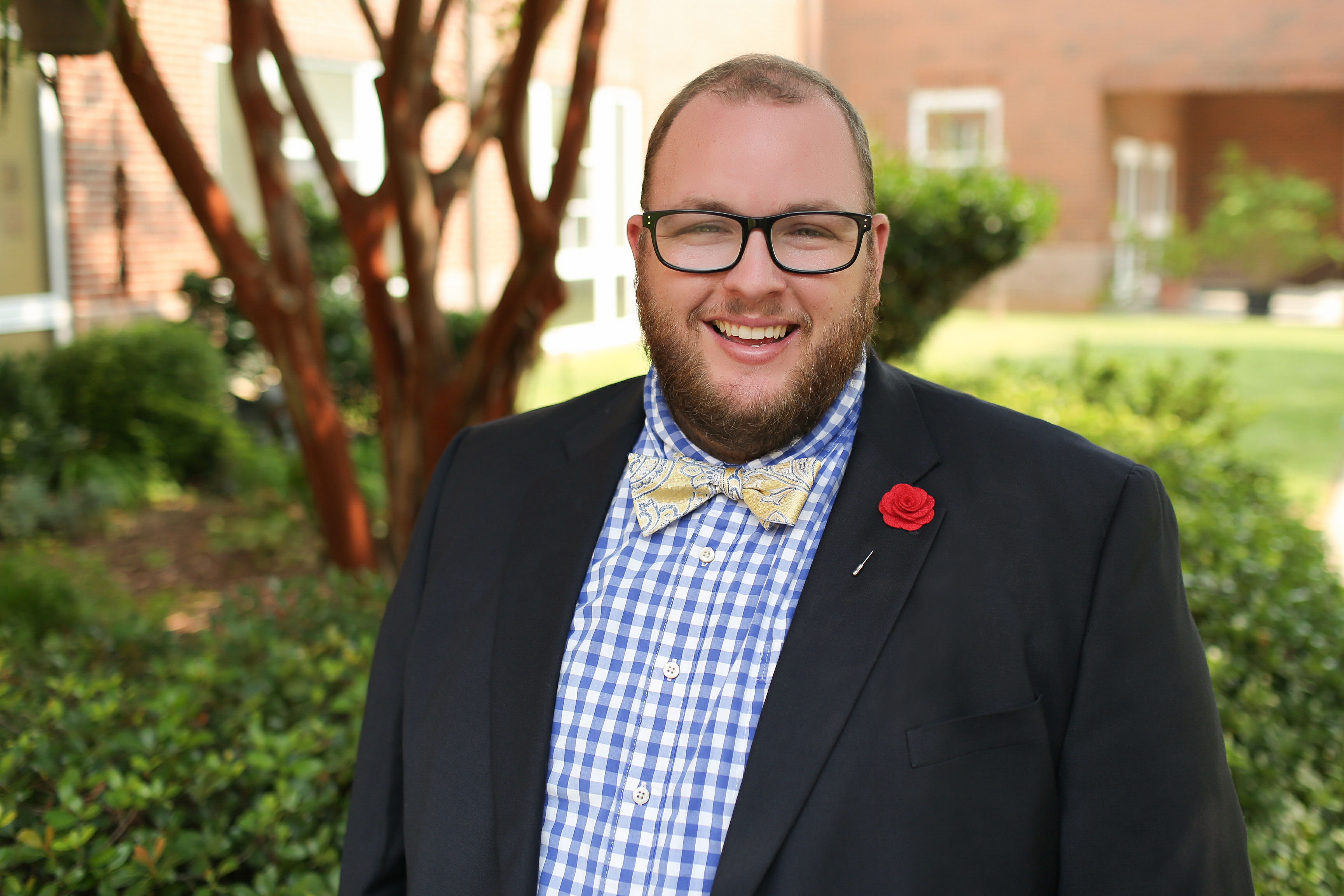 Mr. Randall Quarles joined the Leadership Team in 2018 as the Assistant Principal. Prior to his time here, he served as Band Director at a local high school. He holds a bachelor's degree in music education and a master's in school administration from UNCG.
Mr. Quarles has two beautiful sons, Henry and Hamilton. He is a musician and loves to cook. He appreciates Bishop's Commitment to raising the whole child through school and the effort to help students learn to give back.
School Management
Business Manager, Mrs. Rosalie Carr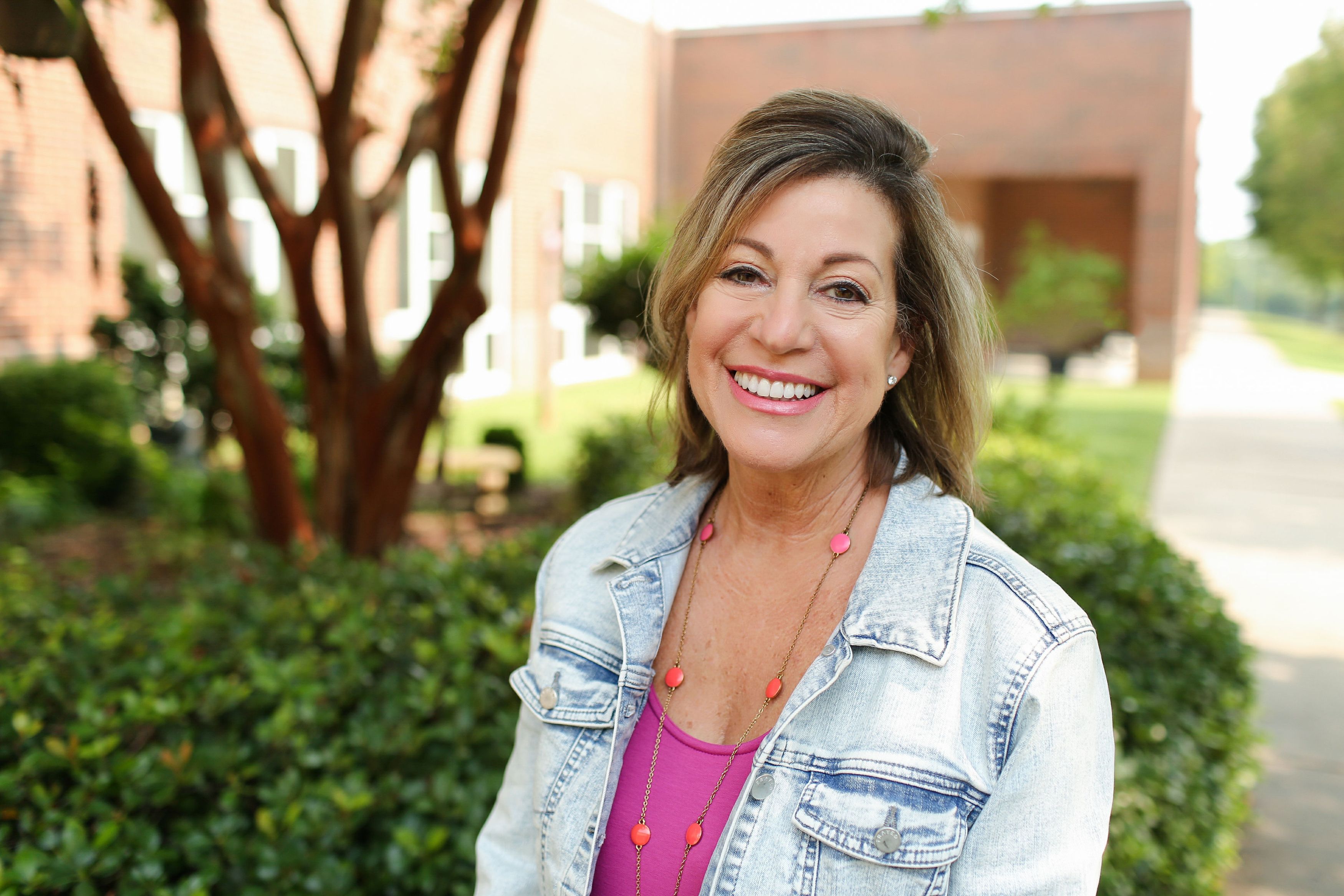 A Certified NC Public Accountant, Mrs. Rosalie Carr joined the Bishop family in July of 2015. Prior to her position as the Business Manager, Mrs. Carr worked as an Accountant in the hospitality industry for more than 30 years. She has a Bachelor of Science degree in accounting from Long Island University.
She has been married to her husband, Randy for 37 years and has two children, Valerie, '05 who has two children of her own and Joseph, '07 who is the Logistics Manager at Only NY, Inc. Mrs. Carr enjoys group fitness classes or working out on her own and appreciates the camaraderie among staff, faculty and students at Bishop McGuinness.
Director of Admissions, Mrs. Paola Scilinguo-Mendoza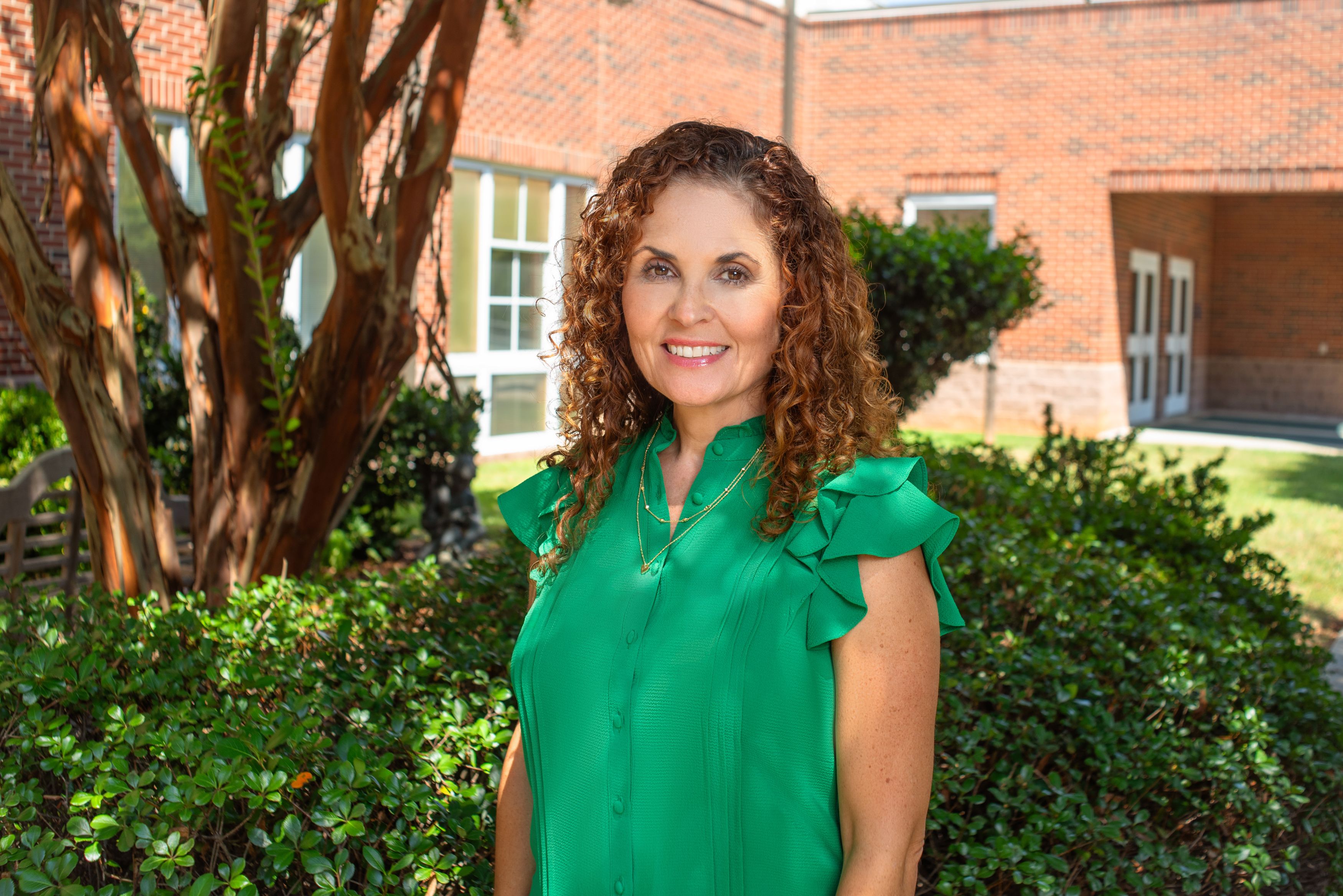 Mrs. Paola S. Mendoza first came to Bishop McGuinness in 2004 as the Director of Advancement. She served in this role until 2009 when she left to stay home with her then 1 year old twin boys. Mrs. Mendoza has returned to Bishop after serving as the Admissions and Marketing Director at Our Lady of Grace Catholic School for 5 years. She holds a Masters in Education from the University of Illinois at Urbana-Champaign.
Mrs. Mendoza and her husband Rodrigo have been married for 22 years, their twin sons are students at Bishop McGuinness and have attended Catholic school since Kindergarten. She loves spending time with her family and their two dogs, and she enjoys traveling, especially visiting Disney World. Mrs. Mendoza is proud to be a part of the Bishop community, she strongly believes in the value of educating the whole person in academics, faith, leadership, and service.