Admissions at Bishop McGuinness Catholic High School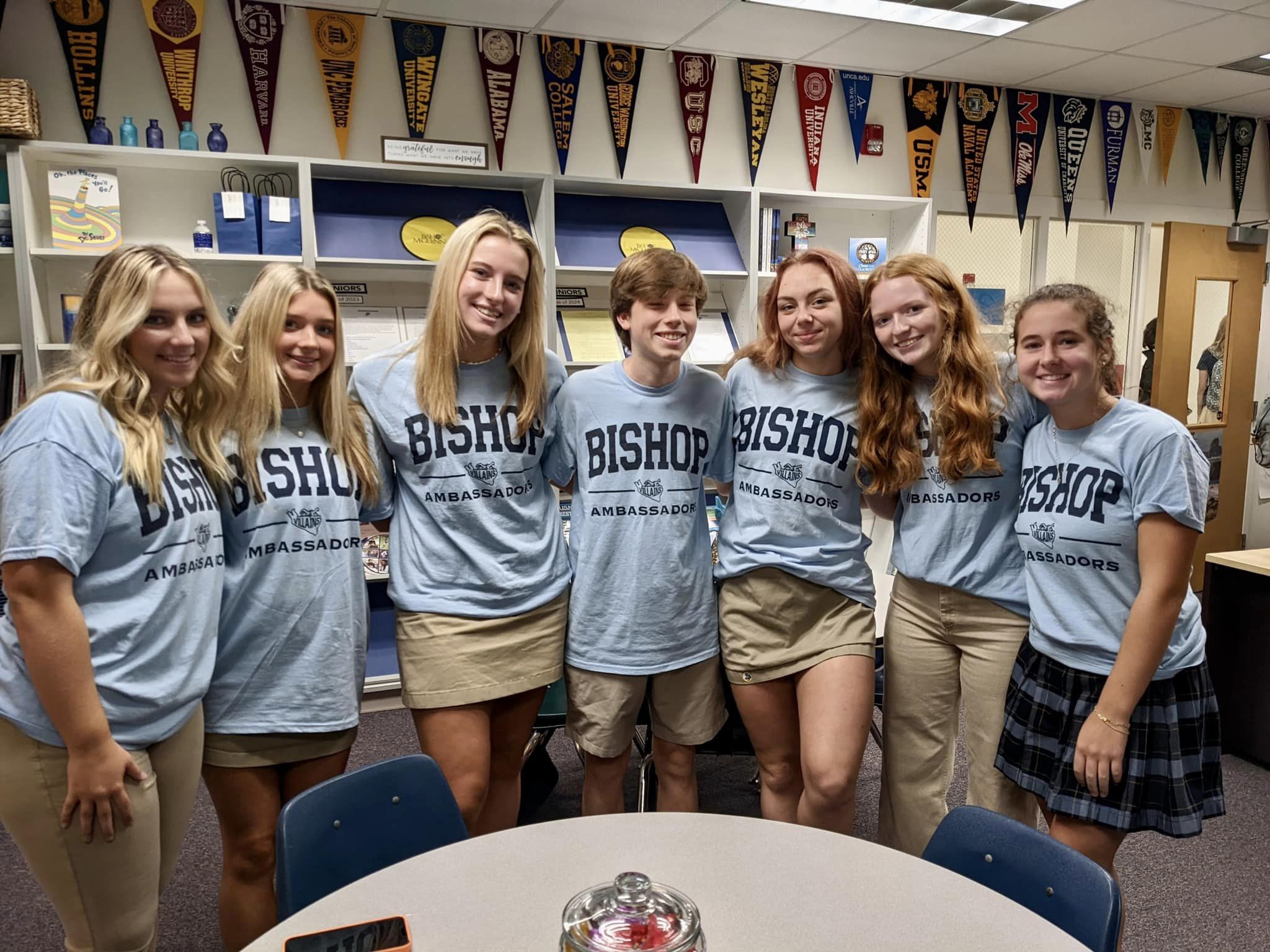 Thank you for considering Bishop McGuinness for your high school experience.
At Bishop McGuinness Catholic High School you will find more than just a high school. We are a unique community, where students are provided tremendous opportunities to learn in a challenging academic setting; to grow physically and socially through participation in a variety of co-curricular activities and athletics; and to embrace their spiritual life.
We say to our applicants for admission, if you come to us curious, willing to make an investment of self in your education and prepared to be a positive member of a unique high school community, you will be happy here and flourish. Our academic standards are high, but we will work with you toward your success. We assume your success, and we will help you get there.
A Villain Walk is a great way to get a feel for the Bishop experience during the school day. We begin with a welcome session followed by a group tour from 9-10AM.
September 21 (FULL), 28
October 5,19
November 9, 16
January 11, 18
February 1, 8
March 7, 21

Please RSVP by clicking here
If you would like to schedule a private tour, please contact our Director of Admissions, Paola Scilinguo-Mendoza at psmendoza@bmhs.us or 336-564-1011.
Bishop McGuinness Catholic High School does not discriminate on the basis of sex, race, color, religion, national or ethnic origin in the administration of its educational policies, admissions policies, or any other school-administered program.