Class Retreats
Every year each class at Bishop is required to go on a spiritual retreat. Our class retreats are a great way for our students to receive an encounter with God as well as give students an opportunity to grow in and share their faith with other students in their class. Each class has their own day of retreat including reflection, fun and prayer.
Retreat Dates
September - Freshmen
October - Juniors
March - Sophomores
April - Seniors
May - Peer Ministry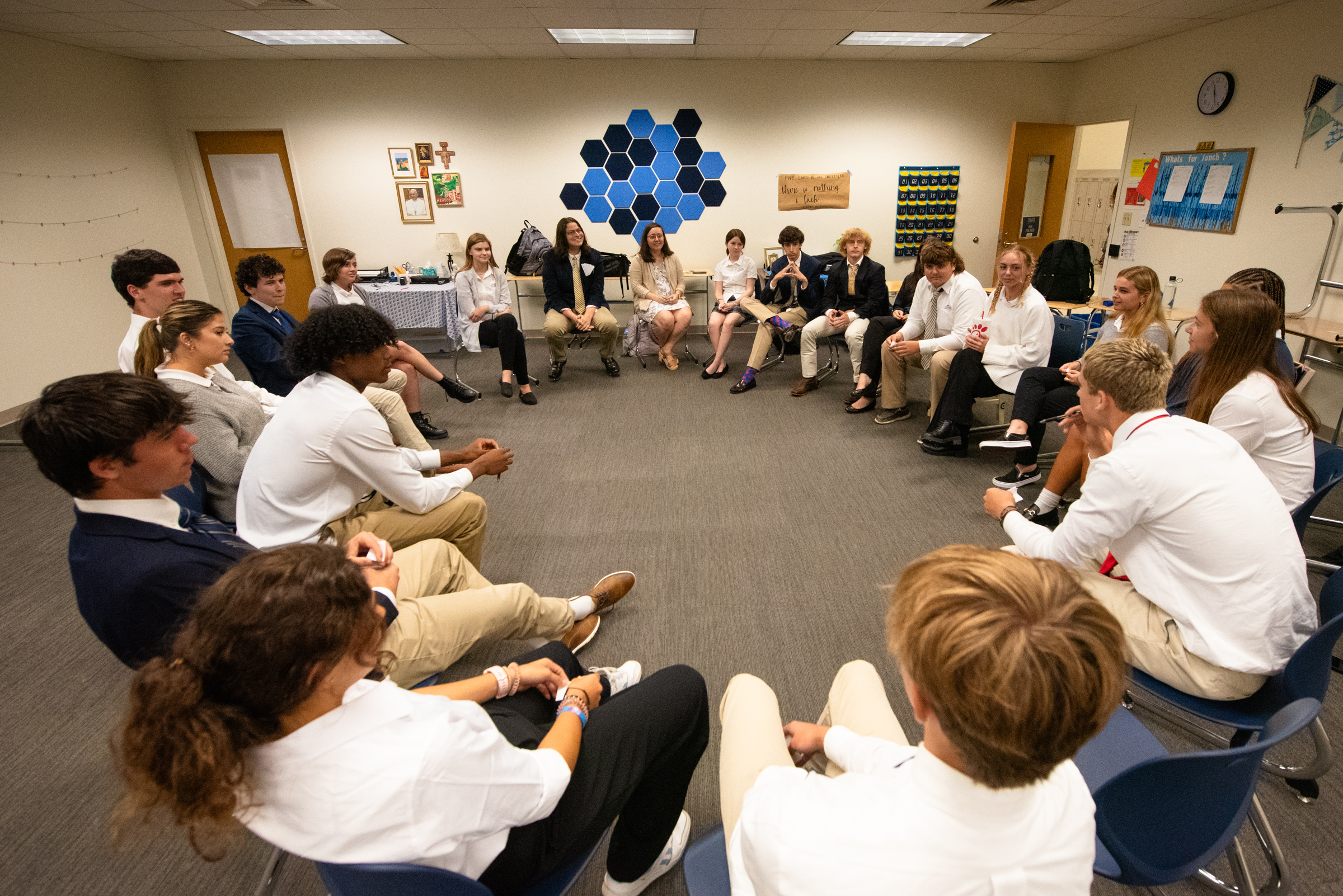 Additional Retreat Opportunities
At Bishop McGuiness students are encouraged to participate in retreats and conferences which can help students encounter Christ in their everyday lives. School sports, clubs and groups are encouraged to have days of reflection which allow these groups to encounter Christ while deepening bonds with each other.
Depending on the needs of the small community as well as the schedule of the Campus Ministry team, some of these retreats occur during a portion of the school day. Retreats are great opportunities to deepen our trust in God while recognizing the best in ourselves and others.