Giving to Bishop McGuinness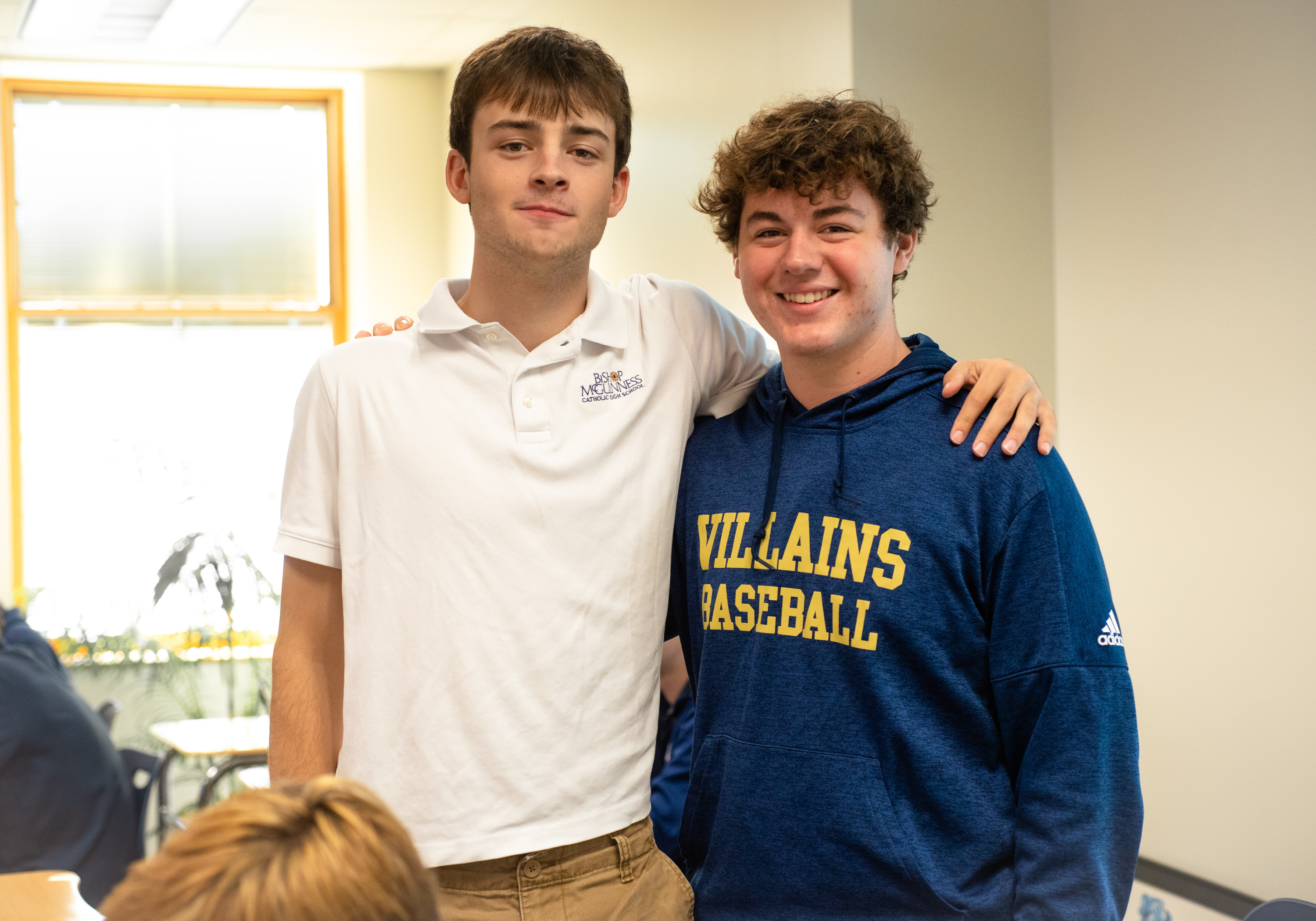 The BMCHS administration is determined to keep tuition levels as affordable as possible. Currently, the tuition covers only 80% of the total cost of educating a student at Bishop McGuinness; therefore, we must raise funds over and above tuition in order to maintain the level of excellence we all expect and to provide our students with enrichment experiences that extend far beyond academics.
The Advancement Office at Bishop McGuinness is responsible for the planning, organization, coordination and implementation of the school's development program, including fundraising, public relations, an alumni relations program and for all aspects of institutional advancement.
The 1959 Fund is the largest and most important development initiative of the year, by which we strive to obtain wide-ranging support from the parent community, alumni, alumni parents and friends. Each year, all funds raised are spent during the current school year. Every gift, whether large or small, directly impacts each student's educational experience.
Endowments and Planned Giving are also important aspects of institutional advancement for Bishop McGuinness. We currently have five endowments which are fully funded by Bishop families, alumni, alumni parents and other donors that support the school. As we move forward with our development efforts, we will continue to provide our donors with greater opportunities for financial planning and tax advantages by making a gift to Bishop McGuinness.
Other Ways to Make a Gift
There are many ways in which you can support Bishop McGuinness and enrich the lives of our students. The programs include but are not limited to:

* The 1959 Fund
* Endowments
* Corporate Sponsorships
* Planned Giving
* Restricted and Unrestricted Gifts

You can specify your gift as a designated donation and it will be applied to the specific program you name (athletics, drama, music, mission trip, campus ministry or other). Your unrestricted donation will be applied to the general fund and will be applied to the budget for the current year.

Call us at 336-564-1009 and we'll arrange the most convenient way for you to make your gift. Gifts may be made by check, credit card, electronic funds transfer, and securities. Or, feel free to visit the Advancement Office at the school.
If you would like to contribute to the Annual Fund, please click on 1959 Fund, on the right side of the page.

If you would like to send a donation by check to the school, please make your check payable to Bishop McGuinness High School and mail it to:

BMCHS Advancement Office
1725 NC Hwy 66 South
Kernersville, NC 27284

Please contact your employer's human resource department to find out about their matching gift policies; and remember that your gifts are tax deductible to the extent permitted by law.
Other Giving Opportunities
Monthly Gift:
Join our family of parents, alumni, alumni parents and friends and share our Bishop Pride by becoming a monthly donor. With your monthly contribution you will help us ensure that every student is given the opportunity to enjoy a secondary education of the highest quality.

Single Gift:
You can also support our students by making a one-time gift to Bishop McGuinness.

Memorial Gift:
Honor the memory of a loved one by making a donation in their name to Bishop McGuinness. We will send a notification of your gift by your request.

Honor Gift:
When you want to celebrate an accomplishment, a special occasion, or even the holidays; why not do it with a donation to Bishop McGuinness. We will send a notification of your gift by your request.

Matching Gift:
Take advantage of your company's matching gift program, and double or triple your donation to Bishop McGuinness.

For more information about how you can help Bishop McGuinness, please contact the Advancement Office at 336-564-1009 or kwilliams@bmhs.us.