Camp Fortissimo's 2022 dates are June 20th-24th
Come experience the joy of brass!
This one-week day camp is designed for students of all levels in middle and high school as well as adults. Each day consists of learning brass techniques in a group setting, rhythm-reading and sight-reading practice, learning basic music theory concepts, small ensemble rehearsals, and workshops conducted by professional brass players. Our camp concludes with an informal performance on Friday the 24th at 1:00pm so the students can show off all they have learned!
**All COVID guidelines are followed for this camp**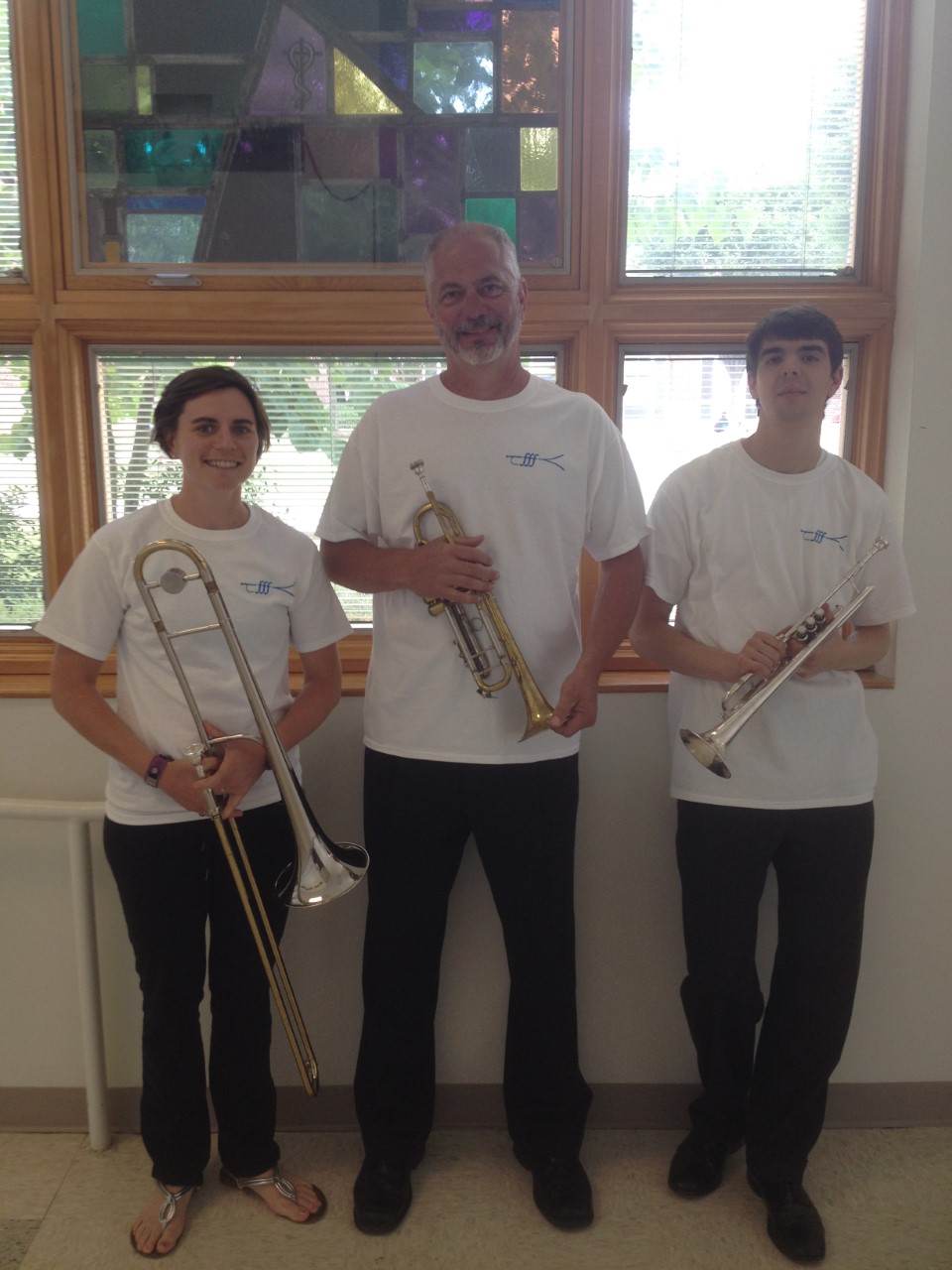 Classes Include: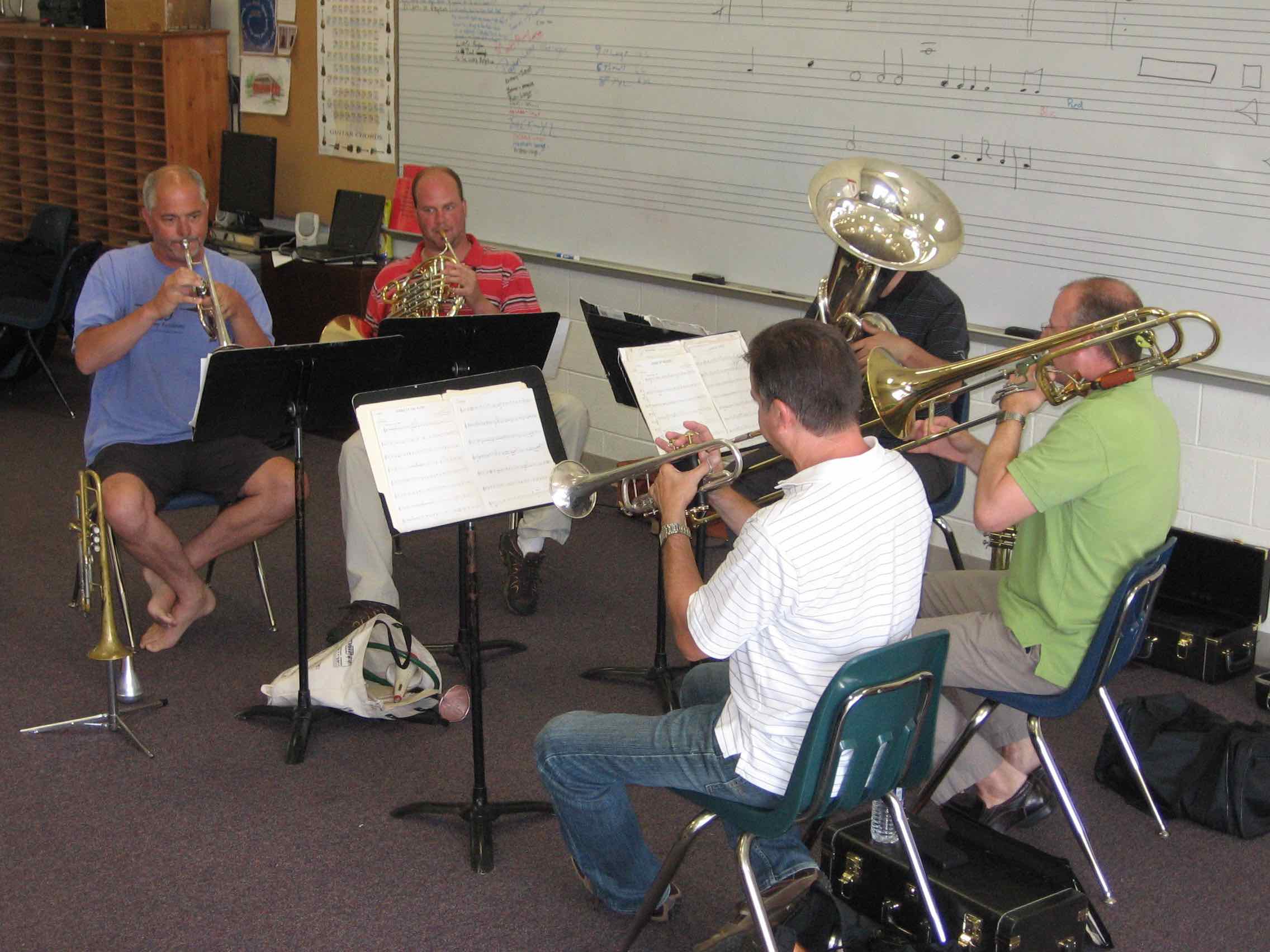 Instructional classes
We start each day working on basic skills that help everyone understand how to play more efficiently
Large brass ensemble
This includes everyone, our arranger makes it possible by writing parts suitable for each person's playing abilities.
Small brass ensemble
We form small ensembles with players at similar levels.
Master classes with professional brass players
We hire incredible brass players to play, coach, and teach for about an hour each day of camp
Individual instruction
We work one on one with our students whenever necessary
Learn to improve:
Range
Tone Quality
Articulation
Sight reading
Lip slurring
Rhthm
Multiple Tonguing… and much more
Faculty:
Karl Kassner is on the faculty of Greensboro College. He is a member of the Winston-Salem Symphony since 1983, Greensboro Symphony since 1982, and is an active freelance musician and trumpet instructor in the triad area.
Mary Kathryn Bowman Choat is the director of bands at Hanes Magnet School in Winston-Salem, North Carolina. She is also a member of Winston-Salem's only "big band" - Camel City Jazz Orchestra and the Piedmont Wind Symphony, and is an active freelance musician in the triad area.
Past clinicians have included:
Anita Cirba
Paul Randal
Mark Clodfelter
Robert Nagel
Erik Salzwedel
Dave Wulfeck
Matt Ransome
Abigail Peck
Bob Campbell
Ken Wilmot
Bengy Springs
Roy Poper